South Wales Basketball League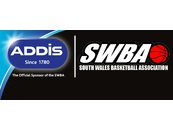 South Wales Basketball League
News Report
First SWBA action of 2015/16
Author: Barney Blake, 21/09/15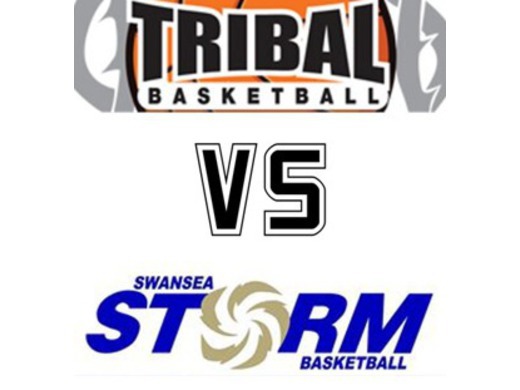 Tonight at Fitzalan High School in Leckwith, the SWBA 2015/16 tipped off with a bang as the first round of the SWBA D1 Men's Cup got underway. The match-up on show pitted Cardiff Tribal Hunters versus a young Swansea Storm side. With both teams having picked up new players in the off-season, the game was a great start to the season to welcome the new players to SWBA action.
With the Hunters having finished the 2014/15 season in 4th place in SWBA D1 Men, they went into the match-up as slight favourites; while Storm would look to continue build on the development of their young squad in Division 1 last season. The action started off as a real game of runs, with each team struggling to maintain consistent play early on. Swansea took a small lead into the break at the end of the first period, 14-21, but Hunters' Coach Manny Idowu capitalised on his chance to rally the troops and fix the on-court chemistry issues. The Cardiff squad came out firing in the 2nd quarter, holding Storm to only 6 points, all from Welsh international Aled Rees, while putting up 19 of their own points as they found their touch from deep. The half-time score saw the Hunters edge ahead 33-27.
Storm began their fight-back in the 3rd quarter, but were rebuffed by a fine shooting display from the Hunters' new centre Lukasz Otremba. Welsh international forward Connor Larmond got going in this quarter, drawing fouls and scoring in the post to help trim the gap going into the final period, down 50-46. The final stanza saw a huge momentum swing as Coach Gavin Lewis' side kept fighting to take the lead and put the Hunters in foul trouble. Larmond continued his strong work inside, while Storm guard Emanuil Zashev was running the show with easy dribble penetrations. Despite a big three-pointer late in the game from Otremba, Hunters could not match Swansea's pace in the final quarter, losing it 10-26 and handing over the game to the score of 60-72. Storm now head into the quarter final of the cup to host Division 1 new boys Crickhowell Bulldogs at The LC Swansea.
The first game of the 2015/16 season saw the new MVP rules take effect as each coach selected an MVP for the game from the other team. Coach Idowu selected Emanuil Zashev after his strong guard play, while Coach Lewis selected Hunters' multi-talented big man Lukasz Otremba.
Leading scorers:
| | | | |
| --- | --- | --- | --- |
| Hunters | | Storm | |
| G. Alsausakas | 15 | C. Larmond | 22 |
| M. Klimaszewski | 11 | J. Le Dreff | 15 |
| L. Otremba | 9 | E. Zashev | 11 |
Follow the site to get the latest news and results straight to your email
Contact List
Elliott Thomas
Elliott.ccfc1927@gmail.com


Ryan Chambers
ryanchambers13@hotmail.co.uk


Khuram Chowdhry
info@cardiff-basketball.com